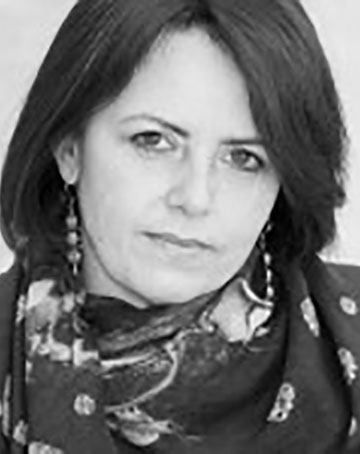 Panel Guest
Executive Producer of Documentaries
HBO Europe, Slowakia
Hanka Kastelicová is the Executive Producer of Documentaries for HBO Europe. Based in the Budapest head office she works closely with HBO Europe's production centers in Warsaw, Prague and Bucharest, and is responsible for the development and production of HBO Europe's documentary films.
She earned a Master of Arts degree from the Faculty of Film and TV Documentary Department at the Academy of Performing Arts in Prague. She continued her professional career in Slovenia, where she worked for more than 25 years as a documentary director and producer, latterly as commissioning editor and Head of Development of documentary programming. As an experienced and dedicated documentary film-maker, she has lectured on documentary filmmaking, and participated in the organization of master classes, industry seminars and courses.
She has also served as a moderator and participant on numerous industry panels and other documentary events in many countries.
Recent Titles:
Toto and His Sisters (dir. Alexander Nanau, Romania)
Cain's Children (dir. Marcel Gerő, Hungary)
Something Better to Come (dir. Hanna Polak, Poland)
The Queen of Silence (Agniaszka Zwiefka, Poland)
Amerika (dir. Jan Koukal, Czech Republic)
Train to Adulthood (dir. Klara Trencsenyi, Hungary)
Chuck Norris vs. Communism (dir.Ilinca Calugareanu, Romania)
HBO Europe
HBO Europe commissions and co-produces documentary programming; focusing on feature length productions, which should have a strong connection with the countries where we broadcast, but can be made by filmmakers from outside our region.  The HBO documentary, by definition, gives strong insight into its subject, creates debate, shows a different perspective, and is daring, creative and innovative. HBO continually seeks out character driven stories with a strong narrative and high production values.