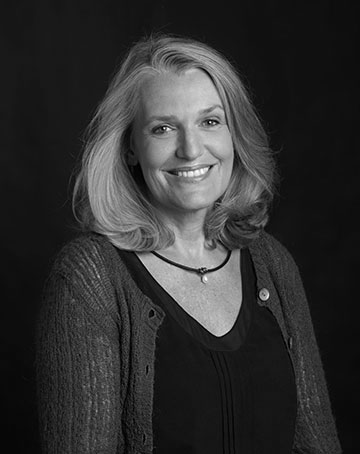 Producer/ CEO Magic Hour Films, Denmark
 Film producer, founder, and CEO of Magic Hour Films.  Lise has produced over 50 films – both documentary and fiction – many of which have won international awards and many of which have been international co-productions.  In addition, she has a long track record in professional education and consultancy a.o. as expert and group leader for EAVE since 1993, a post-education programme with 3 annual international workshops for independent producers. Lise is a central figure in the Danish and European film business and also engages in national film politics, a.o. as a  board member of the Producer's Association. In addition, Lise runs a small publishing house, The Wisdom Books.
Set up in 1984 by producer Lise Lense-Møller the company has produced and co-produced a wealth of films.  The company focuses on high-profile, author-driven creative documentaries and art-house films with international potential, such as  the Oscar nominated BURMA VJ by Anders Østergaard (2008), INTO ETERNITY by Michael Madsen (2009), and the co-production 3 ROOMS OF MELANCHOLIA, by Pirjo Honkasalo.
BURMA VJ – Reporting From a Closed Country was Oscar nominated and took home  52 international awards, a.o. Peabody Award, Vaclav Havel Award, Grierson Award,.Joris Ivens Award, IDFA 2008, Cinema for Peace International Human Rights Film Award, Berlin Danish Academy Award, 2009 Editing award, Sundance World Documentary Competition, 2009, Danish Golden Globe. INTO ETERNITY by Michael Madsen took home the CPH:DOX Audience Award in November 2009 and premiered in 30 DK cinemas in January 2010. International release and Grand Prix at Nyon, 2010, and 18 others awards.  Theatrically release in the UK, US, Japan, France, Spain, the Netherlands and Scandinavia.
Recent releases:
THE VISIT by Michael Madsen,
1989 by Anders Østergaard,
CONCRETE NIGHT by Pirjo Honkasalo (as co-producer).
In the pipeline:
School of Democracy by Lise Birk-Pedersen (Putin's Kiss)
Between Two Worlds by Janus Metz (Armadillo).
Monalisa Story by Jessica Nettelbladt (as co-producer)