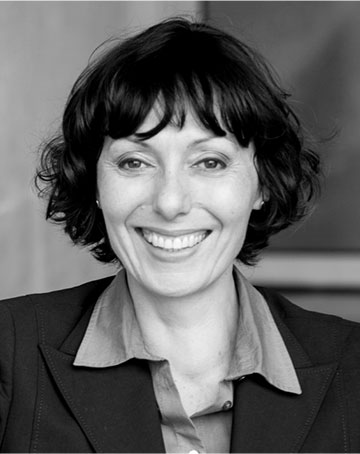 Film und Business Coach, Germany
is an expert on self-management and leadership and is counted among the very best in her field. She began her vibrant and eventful life as an actress, pursuing her early career in international avant-garde theatre, later progressing to film and television. She toured throughout Latin America and Europe, and studied under the drama greats in the USA and Russia where she discovered her second love – knowledge sharing and coaching. She is establishing her own company: one of the first professional studios for film actors in Berlin.
After 30 years of working in the film industry, helping over 200 actors prepare for shooting, training numerous directors and producers in leading actors as well as leadership skills and undertaking teaching positions at various film academies, she stands as a leading authority in this field.
For over 10 years she has advised and coached managers, key decision-makers and businesses with regards to change processes. Be it a building firm, a medical technology company or a consulting firm, Monika Schubert is there to guide you in the right direction.
She possesses razor-sharp analytical abilities, brings clarity and structure and provides simple answers to complicated questions in a charming way.
She inspires and encourages people to recognise their own strengths, enabling them to take charge, get involved and make a real contribution.