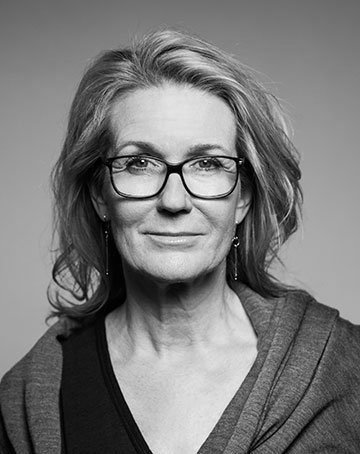 Producer/ CEO Film House Germany, Germany
Based out of Berlin and Los Angeles, producer Gabriela Bacher runs Film House Germany, parent company to Egoli Tossell Film and Summerstorm Entertainment.
She also manages Film House Germany's partnership with Basil Iwanyk's Thunder Road Pictures and produces Summerstorm's slate of film and television projects. With the aim to further expand Film House Germany's US relationships, Gabriela forged a partnership with Vandal Entertainment's Navid McIlhargey to develop and produce elevated, character driven action.
Gabriela previously headed the German activities of Fox International Productions, where she produced Matthias Schweighöfer's romantic comedy hit WHAT A MAN, following several years of consulting with Twentieth Century Fox on local feature acquisition on such titles as Marco Kreuzpaintner's TRADE starring Kevin Kline, his adaptation of YA fantasy novel KRABAT and Frieder Wittich's student comedy 13 SEMESTER.
As CEO of Vivendi's Studio Babelsberg Motion Pictures, she played a significant part in the legendary studio's restructuring and modernization. Previously she had founded her own Los Angeles based production company, Primary Pictures, drawing on her experiences as the head of physical production at Constantin Film and early years in the film industry establishing the LA offices of the Kirch Group.
Film House Germany & Summerstorm Entertainment
Film House Germany is a multi-faceted media company which covers the development, financing, production and co-production of film and TV for audiences worldwide.
Founded in 2011 by entrepreneur Christian Angermayer, Film House Germany is the parent company to two key production companies:  Summerstorm Entertainment and Egoli Tossell Film; both with a strong track record in national and international filmed entertainment.
Summerstorm Entertainment is a production company committed to developing and producing English and German language pictures that strike a chord with audiences worldwide. Summerstorm Entertainment was founded in 2009 by Marco Kreuzpainter, the director and screenwriter of SUMMER STORM, KRABAT and TRADE. In 2011, Gabriela Bacher, former Fox International Productions exec and principal of Studio Babelsberg, joined Summerstorm.
The Film House Germany slate includes Ron Howard's RUSH, Jon S. Baird's FILTH, the Simon Pegg-starrer HECTOR AND THE SEARCH FOR HAPPINESS, BIG GAME with Samuel L. Jackson and Jim Broadbent; Bernard Rose's contemporary Los Angeles based adaptation of Mary Shelley's FRANKENSTEIN starring Xavier Samuel, Carrie-Anne Moss and Danny Huston; and Bernard Rose's DEVIL'S VIOLINIST starring violin virtuoso David Garrett and Jared Harris.