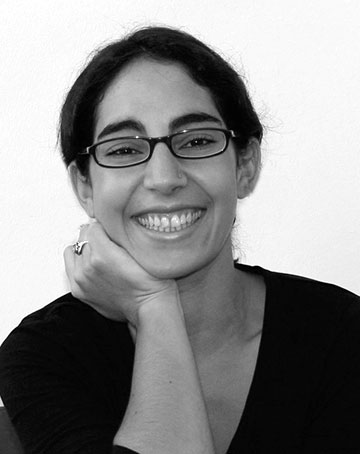 CEO AUTLOOK Filmsales, Austria
Salma Abdalla started to work as international tv sales manager at Autlook in 2005. In 2010, she took over all operational matters and acquisitions as Autlook's managing director and propelled digital distribution for documentaries. Salma speaks on panels,  gives lectures and workshops  at major film festivals with focus on rights management and distribution.
Autlook had grown to own of the leading doc specialists, where individual distribution strategies lead to widest possible audience.
Autlook Filmsales proudly presents acclaimed directors like Nikolaus Geyhalter, Morgan Spurlock, Samir, Sharmeen Obaid-Chinoi, David Sieveking as well as emerging talents like Stefano Sardo, Penny Lane, Alexander Nanau.

AUTLOOK FILMSALES
AUTLOOK FILMSALES is a worldwide distributor for powerful, daring and acclaimed docs. We select around 25 TV-documentaries a year and up to 8 docs with worldwide THEATRICAL/DVD/VOD potential. Autlook is a full-service distributor, 7 people strong, handling festivals, TV-, theatrical-, educational-, DVD- and digital sales worldwide. We look for auteur-driven, cinematic docs with international appeal.
Autlook attends all important theatrical markets (Cannes, Berlin, Toronto, Pusan, Locarno, Sundance, Hong Kong, Rotterdam, …) and all Doc markets (IDFA, Hot Docs, Sheffield, Leipzig, Visions du Réel, MIPTV, MIPCOM, …).
our line-up includes:
Our Daily Bread – Nikolaus Geyrhalter; Bananas*!& Big Boys Gone Bananas- Fredrik Gertten; Petropolis – Peter Mettler; Long Distance Love – Magnus Gertten; The Sound Of Insects – Peter Liechti, Disco & Atomic War – Jaak Kilmi; Eyes Wide Open – Gonzalo Arijon, El Bulli – Gereon Wetzel, Meet The Fokkens – Rob Schröder, Beats, Rhymes&Life: Travels Of A Tribe Called Quest – Michael Rapaport, The Boy Who Was A King – Andrey Paounov, Comic-Con – Morgan Spurlock