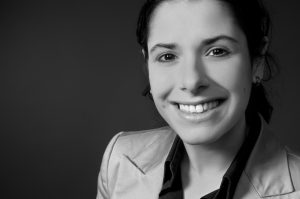 Head of Film Fund & Commission at IDM
Wertz, born in Cologne in 1978, studied German philology, history and business administration in Cologne and Oxford. After working for the Goethe Institute in San Francisco, the German Films Service + Marketing in Munich and FilmFernsehFonds Bayern, she was tasked with building up BLS's Film Fund & Commission (which has now become     IDM Film Fund and Commission) in October 2009 and has headed the department since that time. She is thus responsible for film funding, location development, promoting South Tyrol as a shooting location, and the film commission itself.
IDM
The former BLS, now IDM Film Fund and Commission, South Tyrol's film-funding program, has operated as a financing and service partner for film and television productions since 2011. Every year, it makes funds totaling € 5 million available for production and development funding. Since its inception, IDM Film Fund and Commission has already supported more than 100 film and TV projects of various genres with individual grants of up to 700,000 euro for feature films, including projects from Italy, Germany, Austria and Switzerland in particular. Subsidies are not contingent upon the location of the applicant production company. One criterion for the awarding of funds, however, is the economic territorial effect: it must be at least 150 % of the requested funding. Due to South Tyrol's geographical location and the associated bilingualism in the province, IDM Film Fund and Commission places particular emphasis on funding co-productions between Italy and the German-speaking countries. In addition to film support in this narrower sense, the company's mandate also includes the following areas of responsibility: production and location services and the development of South Tyrol as a film location. As part of this last area of responsibility, IDM Film Fund and Commission has already been able to settle several film-service providers in South Tyrol and has implemented a variety of education and training initiatives for local filmmakers.