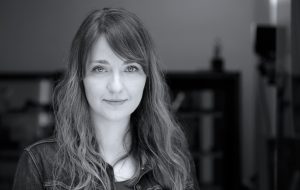 Director, Editor, Writer and Producer
She studied directing and editing at Vienna Film Academy, University of Music and Performing Arts.
She has made various feature films and documentaries and participated in numerous international and national film festivals: Berlinale Forum of New Cinema, Mar del Plata, Rotterdam, Max Ophüls Prize, Duisburg Film Week, Premiers Plans Festival d'Angers, Mostra Internacional de Cinema Sao Paulo, Leeds Film Festival and many more.
Her films were exhibited in Cairo in 2012 and in Vienna in 2011, and screened as part of Austrian film weeks in the US, Chile, Mexico, France, Russia, the UK, Bosnia-Herzegovina, Turkey, Poland, Italy and Germany.
Since 2003 she has also produced seven feature films, plus several TV documentaries and short films. She has established her own film production company, NK Projects.
Nina Kusturica gives classes at universities on film, acting, human rights and diversity and also regularly speaks at international meetings and seminars, both in Austria and abroad.
Nina Kusturica is also active as a mentor for female artists in programmes organised by the Arts and Culture Division of the Federal Chancellery of Austria, FC Gloria and the Konnex Programme.