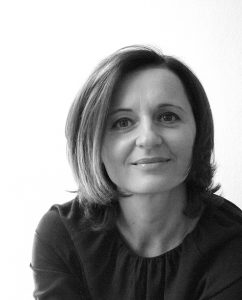 Business Coach, Consultant, and Service Designer, founder of frauenwirtschaftswunder.at and member of coachingsalon Wien/Berlin in Vienna
Sonja had leadership positions in various global technology companies for fourteen years. Her broad business expertise covers business development and innovation, marketing and sales, corporate governance and sustainability in various career models. With this diverse corporate experience and her conviction that there is more than just one career path she started her own business in 2012. 

Sonja is consulting companies on innovating and transforming business by focusing on people and organizational development. As founder of frauenwirtschaftswunder her passion and expertise enables female career development, modern leadership and change in organizations.
As Business Coach Sonja encourages and empowers female leaders, managers, entrepreneurs and talents especially at the intersection of "inner" and "outer" career and the understanding of the three main questions: who am I, where do I want to go, and how do I get there. True to her credo that "the only way to change is by doing" she inspires to experiment, experience, do, and impact. Sonja helps women get where they truly want to be.
She designs and moderates business processes and workshops in the fields of individual-, team- and organizational transformation, innovation, gender and diversity. With her profound understanding of people and organizational context, as well as clear view for potential, she combines methods based on her management and leadership experience, systemic coaching, business consulting and design thinking as to provide optimal solutions for both people and organizations.

Sonja is certified business coach and was trained in service design thinking, solution-focused consultancy, systemic structural constellations, marketing management, gender & diversity and sustainability.