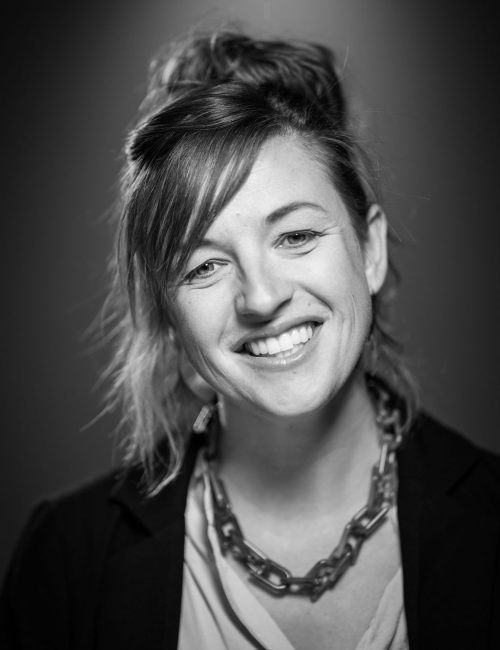 Tereza is a freelance documentary filmmaker, producer and consultant, serving since 2016 as the International Program Consultant of Chicken and Egg Pictures, New York and San Fransisco based international fund supporting female and non-binary documentary filmmakers. With a master in documentary directing from FAMU, Prague in 2009, she's made short documentaries, including the award winning Double Life of Saint Vit, served as the Program Manager of the international rough-cut workshop dok.incubator (2012-16), and the Head of Industry of East Doc Platform, the largest co-production and financing event focused on the Central and Eastern Europe (2016-18). 
Most recently, Tereza served as the Head of Forum (2018-22) and later Head of Industry and Training (2022-23) at CPH:DOX – Copenhagen International Documentary Film Festival. Alongside her other employment, she's been a member of a number of programming committees (e.g. IDFA, Karlovy Vary IFF, Doc Society, Malta Film Commission), and has been mentoring at international documentary workshops (Eave, Ex Oriente, Doc Lab Poland, Doc Lab TLV).
Chicken & Egg Pictures provides a global community of women and non-binary documentary filmmakers with creative and financial support to realize their cinematic visions and build fulfilling careers in a gender inclusive media industry. Our work responds to the reality that sexism, racism, classism, ableism, homophobia, transphobia, and xenophobia can still slow or even halt too many people's careers. Since our founding, Chicken & Egg Pictures has awarded over $12 million in grants and devoted thousands of hours of creative mentorship to over 450 filmmakers from around the world. Films supported by Chicken & Egg Pictures have won numerous awards, including Academy and Emmy Awards, but more importantly, they have resulted in change for the issues they address. Read more about our current strategic plan, including our programs, goals, and values here.