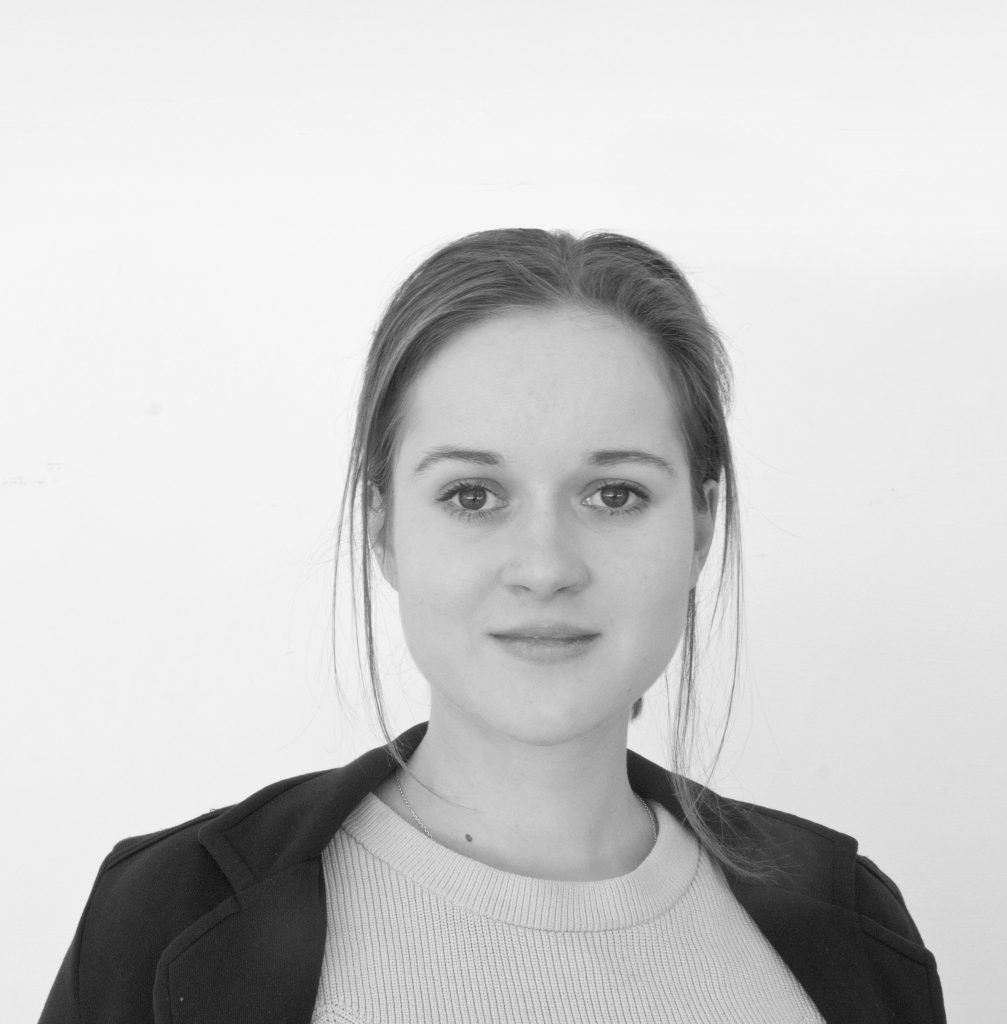 Consulting & Programme Manager
Klara holds a business degree from WU Vienna and a Masters degree from the University of Vienna. 
In addition to her studies, she has been very active and involved in the cultural sector and has founded various projects connected to art and music in Vienna.
In 2013 she started working for the Vienna based film production company Witcraft. There she was working as a line producer in development on LICHT (dir. Barbara Albert), ANNA F**ING MOLNAR (dir. Sabine Derflinger), and WE USED TO BE COOL (script & dir. Marie Kreutzer) and as a junior producer on KAVIAR (dir. Elena Tikhonova). In 2017 she produced the short film IN THE SHADOW OF UTOPIA (dir: Antoinette Zwirchmayer) which premiered at Berlinale 2018 and travelled to various festivals around the world. Her first feature film, that she is currently developing together with director Antoinette Zwirchmayr, I AM MY HIDEAWAY received the first step of the script development award "If she can see it, she can be it".
She is a MAIA workshop alumni of 2017. Since October 2017 she has been working for Freibeuter Film.
Filmography (selected)
2019: CAVIAR (dir. Elena Tikhonova) *Junior Producer, Max Ophüls Audience Award 2019, Moscow Film Festival
2018: JOY (dir. Sudabeh Mortezai) *Production coordination, BFI London Film Festival 2018 – Best Feature Film, Giornate Degli Autori (Venice Days) 2018 – Hearst Award, Label Europa Cinemas a.o
2017: IN THE SHADOW OF UTOPIA (dir: Antoinette Zwirchmayer), short *producer, premiere at Berlinale shorts,
2017: WHAT I REMEMBER (dir: Antoinette Zwirchmayer), Documentary *producer, premiere at FID Marseill,
2017: ANNA FUCKING MOLNAR (dir. Sabine Derflinger) *Line producer, Women's International Film & Arts Festival, NYC, 2018 development,
2017: LICHT (dir. Barbara Albert) *Line producer development, Toronto International Film Festival, 2017, San Sebastian International Film Festival, 2017, London BFI Film
2016: WE USED TO BE COOL (dir. Marie Kreutzer) *Line producer development, Zürich Filmfestival 2016
Email: klara.pollak@gmail.com