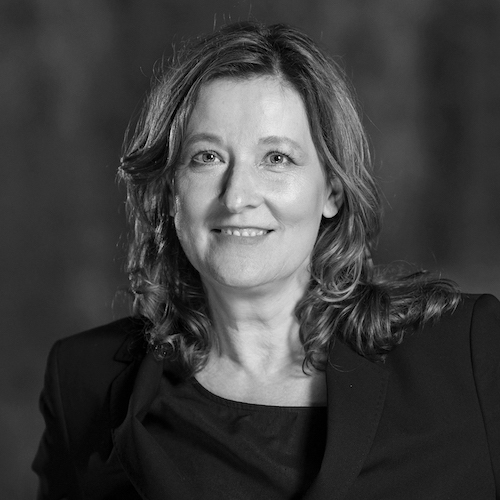 Conception, Programming, Moderation
Before founding Witcraft in 2008, Ursula has worked in a variety of positions involving screenplay and film production with numerous writers and directors, including Barbara Albert, Michael Glawogger, Tony Pemberton, Kirill Serebrennikov, Nathalie Borgers, Christian Frosch, Bakhtiar Khodoynazarov and Marie Kreutzer.
For her screenwriting, Ursula was awarded the Carl Mayer New Talent Prize. Several of the screenplays she has developed with other writers have received script awards in Milan, Ghent, Sabam and Vienna. Being fluent in German, English and Russian she has been responsible for a multitude of international co-productions shot in Russia, the USA, Tajikistan, and Niger, et a, as a line producer. She lived in Russia for three years and in the United States for six months.
Ursula has also taught dramaturgy, e.g. at the University of Applied Sciences for Film, TV and Media Production in Vienna and several training initiatives including Babylon Europe, as well as the Cinematic and Entrepreneurial Motivation Award (CEMA) initiated by the UNIDO. Ursula has been a member of several juries, including the jury of the Austrian Film Institute. She is also a member of the European Film Academy, board member of both the Austrian Film Academy and FC Gloria, and the national coordinator for EAVE.
Filmography (selected)
2019 CAVIAR (written by Robert Buchschwenter & Elena Tikhonova, dir: Elena Tikhonova). Max Ophuels Audience Award, Moscow Int'l Film Festival, Sydney Int'l Film Festival *Producer
2017 MADEMOISELLE PARADIS (written by Kathrin Resetarits, dir: Barbara Albert) in Cooperation with NGF Geyrhalterfilm & LOOKS *Development & Coproduction
2017 ANNA FUCKING MOLNAR (dir. by Sabine Derflinger, written by Nina Proll and Ursula Wolschlager) in Co-Production with Novotny & Novotny Filmproduktion and MR Film *Co-Writer/Co-Producer
2016 WE USED TO BE COOL (dir. Marie Kreutzer) Coproduction with Novotny & Novotny *Devel. & Coprod.
2015 MA FOLIE (dir. Andrina Mracnikar) in Cooperation with Extra Films *Development & Coproduction
2013 ROQUE DALTON, LETS SHOOT THE NIGHT! (dir. Tina Leisch) *Producer
2011 DIE VATERLOSEN (dir. Marie Kreutzer) Coproduction with Novotny & Novotny/ KGP
2009 WINDS OF SAND, WOMEN OF ROCK (dir. Nathalie Borgers) *Associate Producer
2008 GANGSTER GIRLS (dir. Tina Leisch) *Producer
1999 LUNA PAPA (dir. Bakhtiar Khoudojnasarov) *Production Manager
1998 BEYOND THE OCEAN (dir. Tony Pemberton) *Producer
Email: u.wolschlager@witcraft.at
Witcraft
Witcraft is an award-winning production and training company based in Vienna, operating in two structures:
Witcraft Filmproduktion focuses on the development and production of feature films, documentaries and TV series, mainly art-house and comedy. In its early years, Witcraft used its highly creative expertise in screenwriting mainly for developing projects that were then realised in co-operation with various production companies. For its innovative yet feasible business concept, the company received a start-up grant from departure – Wirtschaft, Kunst und Kultur GmbH.
Witcraft Szenario offers and/or facilitates training initiatives, e.g. DIVERSE STORIES – Stories Between Cultures nominated for the Austrian National Award for Adult Education and ProPro – The Producers' Programme for Women, an initiative by the Austrian Film Institute to empower female film producers.