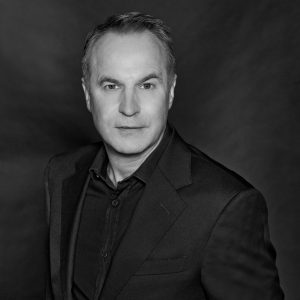 Chairman of the Management Board
Michael Lehmann has served as the Managing Director of Studio Hamburg Produktion since 2006 out of which the Studio Hamburg Production Group emerged in 2010. In 2009, he took over as Chairperson of the Management Board.
In his current capacity, Mr. Lehmann is also responsible for the operations of the subsidiaries LETTERBOX FILMPRODUKTION and REAL FILM Berlin. Mr. Lehmann's tenure at Studio Hamburg began in 1995, starting as Producer and later as Executive Producer. In 2001 he was given power of attorney for the company and made a member of the Management Board.
As Executive Producer, Mr. Lehmann was responsible for a wide variety of prize-winning film and television productions. Under his leadership were successful series for the commercial broadcaster RTL such as "Die Cleveren", "Die Gerichtsmedizinerin" and "Die Anwälte" as well as for the public broadcaster ZDF the successful series "Die Rettungsflieger" and "Notruf Hafenkante".
His more recent productions include the critically acclaimed television drama for ARD, "Es ist nicht vorbei" about Hoheneck, the largest women's prison in East Germany. The film was recognized for drawing a wide audience to a subject that was forgotten in East Germany and largely unknown in West Germany. With the ZDF comedy "Stankowskis Millionen", winner of the Comedy Prize for Best Television Comedy, Mr. Lehmann executive produced another television movie featuring recent East German history that humorously depicted the schemes in selling off the former East German state property. In addition, he produced the ZDF Event Movie, "Die Schuld der Erben" as well as "Der Tote auf dem Eis".
The screen adaptation of Pascal Mercier's best-selling novel "Night Train To Lisbon", was released in the cinemas in 2013. One year later, Michael Lehmann produced "Unter der Haut". This television drama for the public broadcaster NDR focuses on one of the biggest pharmaceutical scandals in post-war German history.
Michael Lehmann has also been executive producer of Dietrich Brüggemann's Nazi satire "Heil", which was released in German theaters in 2015 and was awarded the German Film Critics Award for "Best Screenplay" and "Best Editing" at the 66th Berlin International Film Festival. The miniseries "Capital Power", one of Lehmann's recent productions, premiered on German television in early 2016. The gripping thriller about the game of power and media was the first German TV series Netflix licensed before it even went in production.
His current theatrical productions include "Simpel", the screen adaptation of Marie-Aude Murail's bestselling novel, and "Die Pfefferkörner und der Fluch des schwarzen Königs", the Peppercorns' first cinematic adventure.