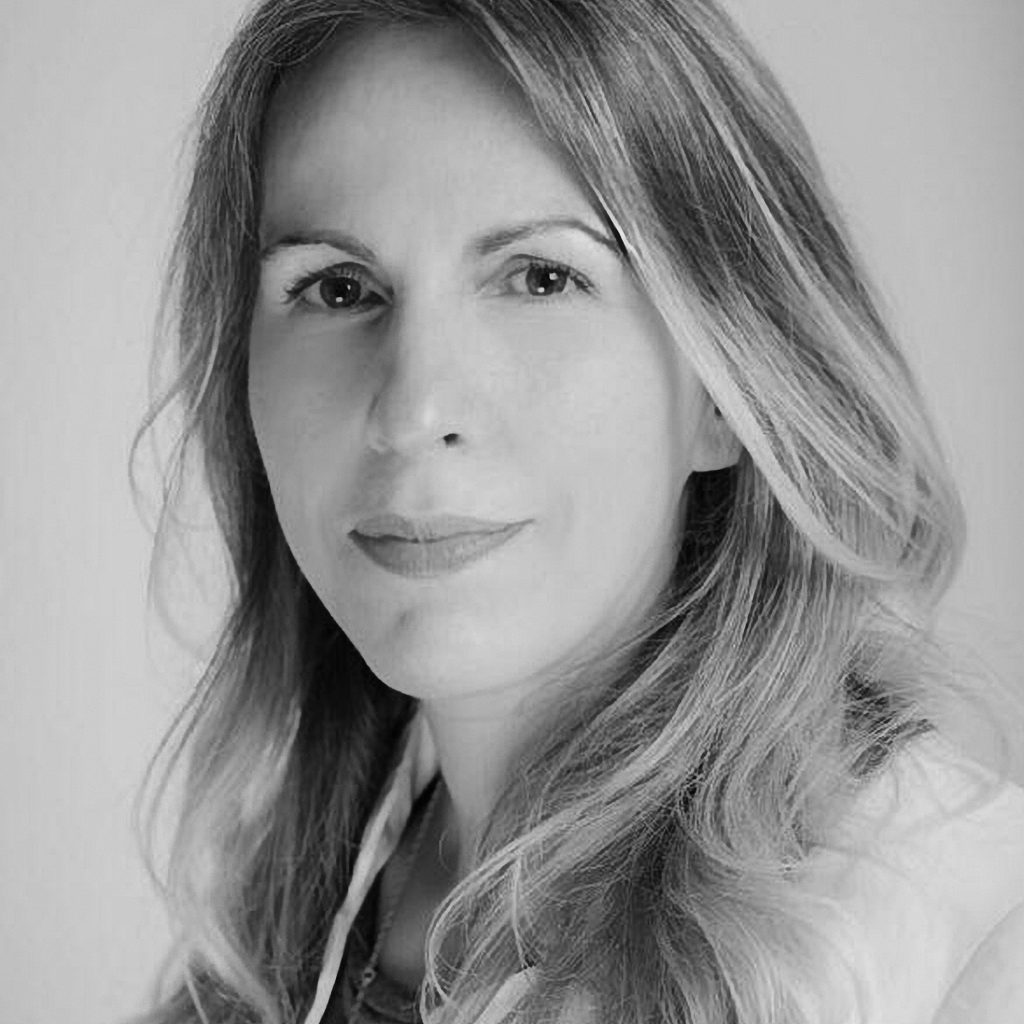 Paula Vaccaro is an award-winning British-Italian Producer and Writer based in London since 2000. She has more than two decades of experience working in film, TV, radio, online and printed media. Born in Buenos Aires, she has worked for various independent production companies and TV channels in the UK, US and Europe until 2009 when she founded Pinball London, a production company specialising in films with an author stamp for international audiences such as On the Milky Road (Venice Film Festival 2016), directed by Emir Kusturica and starring Monica Bellucci.
In addition to Kusturica, with whom she had already worked producing the documentary Maradona (Cannes, 2008) and in the collective film Words with Gods (Venice 2014), her work stands out in productions with renowned filmmakers such as Sally Potter and Edoardo de Angelis among others. Also for more than a decade she has been a mentor, speaker and a workshop facilitator at over a dozen international film festivals and events including Thessaloniki Pitching Forum, GoodPitch Argentina and Colombia, DocMontevideo, DocsSP, Sheffield DocFest, Jilhava, Docs BA, DocumentaMadrid, Trieste Film Festival and SeriesMania.She works advising and training on pitching, gender issues, production matters, audience outreach and engagement and festival strategy with over 50 films every year.
She was an Emmy Juror between 2009 and 2014, and Official Jury at San Sebastian Film Festival in 2017, a Jury at Focal Awards for Archive excellency since 2010 and aBIFA juror since 2018. She isa member of the Board at the European Producers Club, a member of the European Film Academy and a member and mentor of EWA, the European Women Audiovisual Network.
SELECTED TRACK RECORD AS PRODUCER
(in Pre-Production) Listen, 2019, directed by Ana RochaFeature film
Sumercé, Directed by Victoria Solano,Documentary Feature(Sheffield Doc/Fest World Premiere 2019)
Bora Bora, 2019, Directed by Agustina Figueras,(Bafici, 2019 World Premiere) Short
On the Milky Road, Directed by Emir Kusturica. Feature film(Venice 2016, World Premiere)
Uncle Howard, Directed by Aaron Brookner, Feature Documentary(Sundance Film Festival/Berlinale 2016 World Premiere and International Premiere respectively)
Onion, Directed by Juan Pablo Zaramella Animated mid-length (Festival Cine Mar del Plata, World Premiere 2016)
Burroughs the Movie,directed by Howard BrooknerDocumentary Feature(Re-release World Premiere New York Film Festival 2015)
Words with Gods, directors: Hector Babenco, Warwick Thornton, Mira Nair, Alex de la Iglesia. Emir Kusturica, Bahman Ghobadi, Guillermo Arriaga, Amos Gitai, Hideo Nakata,Feature Drama (World Premiere, Venice Film Festival 2014)
Arroz y Fósforos, directed by Javier Beltramino Animated Short(Brooklyn Film Festival, 2104)
Singles,TV Mini-Series. Season 1. Directed by Nahuel LerenaWebseries(2014, Best Iberoamerican Webseries, Marseille Web Fest)
Ginger and Rosa, directed by Sally PotterFeature Film(World Premiere TIFF, 2013)
The Silver Goat,2012, Directed by Aaron BrooknerFeature Film(1st film created exclusively for iPad)
Mozzarella Stories, Directed by Edoardo de Angelis.Feature film(World Premiere Sao Paulo International Film Fest 2011)
Toughest Towns,TV Series, various directorsDocumentary Series(Bravo)
Maradona by Kusturica, directed by Emir KusturicaDocumentary film(World Premiere Cannes Film Festival 2008)
The Hunt for Doctor Death 2007, Directed by Dov FreedmanDocumentary Film(BBC)
Cocalero,directed by Alejandro LandesDocumentary Film(Sundance Film Festival World Premiere 2007)
Bedroom Diaries, 2004, TV Series, Season 1, various directors.(MTV).
My Friend the Dolphin, directed by Juan Pablo Enis, (ARTE-TVE, 2002)
SELECTED TRACK RECORD AS WRITER
Listen,2019, directed by Ana Rocha, produced by Bando a Parte & Pinball London
Radical Eye,2019, starring Monica Bellucci, produced by AG Studios & Pinball London.
The Silver Goat,2012, directed by Aaron Brookner (story)
My Friend the Dolphin, directed by Juan Pablo Enis, (story)
PINBALL LONDON
Founded in 2009 by Award-winning Producer and Screenwriter Paula Vaccaro Pinball London is a production company committed to creating work with auteur zeal. We have more than a decade of experience in international productions working with US, LatAm and European partners alongside the most prestigious and talented filmmakers in the world such as Emir Kusturica, Guillermo Arriaga, Sara Driver, Jim Jarmusch, Sally Potter, Edoardo de Angelis and Aaron Brookner.
We produce films and cinematic television with international partners. We also provide consultancy on alternative models of distribution, festival strategy, impact producing and training.
We are building cross-platform experiences including art pieces and online based archive for licensing and other uses. We have trained emerging producers for over a decade and have helped facilitate workshops in the UK, Europe and Latin America.
Pinball London is a member of PACT and EPC.